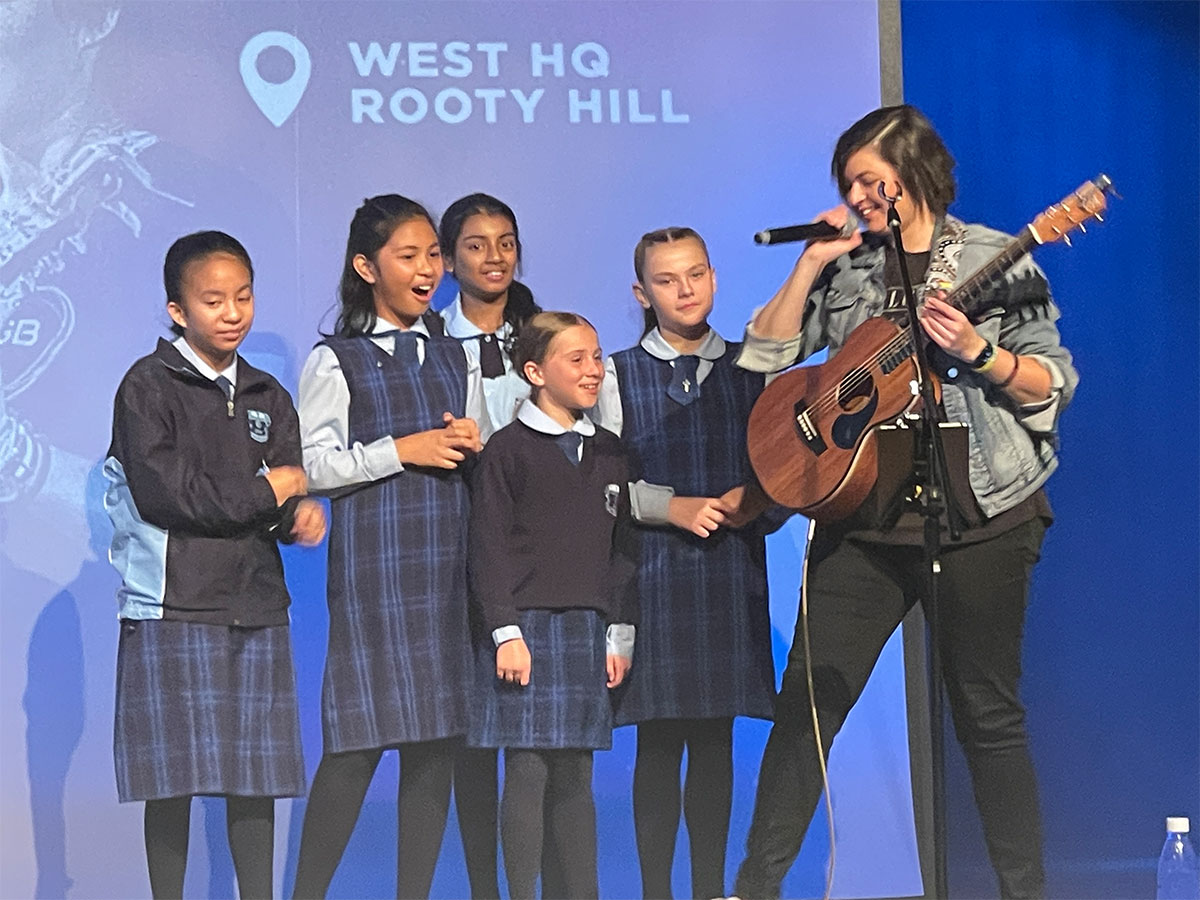 On Thursday 19th May, The Mini Vinnie's Team, Mrs Hui Hui and Miss Matienzo were fortunate enough to attend Lifted Live Jr an event hosted by Catholic Youth Parramatta.
This day feature music, prayer, reflection and action. This day's purpose is to help support students in the Mini Vinnie's Team to build on their skills to continue to help and support the St Patrick's community in their Catholic Mission of supporting other charities like Caritas Australia, Mary's Pantry and St Vincent de Paul Society.
Students were able to deepen their faith and learn about the Holy Spirit and how it is present in their lives. They also got to experience praise and worship lead by Melbourne musician Genevieve Bryant.
Students had a great time meeting other students their age, deepening their faith and living out the Gospel message of spreading the Good News with others.
We hope that days like this give students the courage to speak out about their faith and encourage their friends and families to share experiences like this too in the future. - Miss Cecilienne-Mae Matienzo (Mini Vinnies Coordinator)
"The Lifted Live Jr experience lifted live performance was an amazing experience for me and the Mini Vinnies Team and teachers. We all had a blast and even met the one and only Genevieve Bryant and her terrific band. At the live performance we played games and met new people from other schools in the Parramatta Diocese. We learnt all about the Holy Spirit and where it is present in our lives." - Aliesha Rhad Knight
---
View and download images from this event