At St Patrick's Primary school we are committed to excellence in learning and teaching. Come to visit us.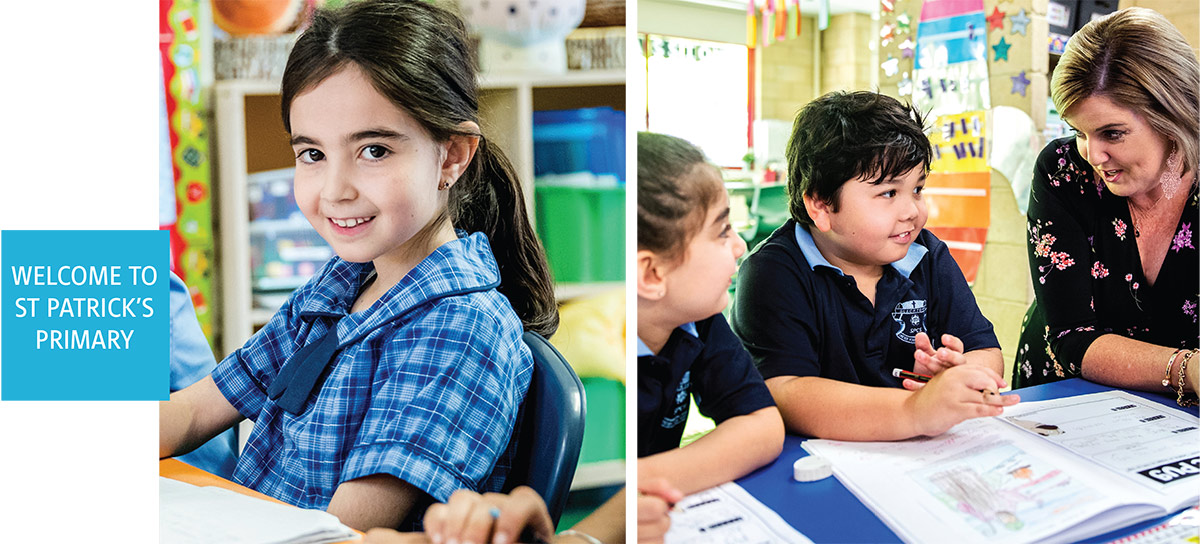 The Sisters of Mercy founded our school in 1919 and we remained under the Mercy leadership until 2001 when the first lay Principal was appointed.
In recent times, our school has been refurbished and renovated with new collaborative and well-equipped learning, administration and multi-purpose areas. The administration block is a pleasant and welcoming area, and provides safe access for students and visitors. Our learning spaces are spacious and vibrant. Our secure playground consists of beautiful gardens with a large all-weather turf area, providing a pleasant outdoor learning and recreational area.
We are committed to providing quality education in all key learning areas (KLAs). We recognise the role that technology plays in the future of our students and are constantly evaluating, updating and integrating information and communication technologies into our learning areas.
Our school crest remains almost exactly as it was back in 1919, and displays the traditional education symbols of the Sisters of Mercy, Parramatta. The cross on our crest represents the Christian base of the school with Jesus at its centre, the star incorporating 'M' within it symbolises the vital role of Mary and the words, 'Under Your Protection', are taken from its Latin original, Sub Tuum Praesidium. The letters 'SPCS' stand for St Patrick's Catholic School and the shamrocks on each side of the crest illustrate our school's link to St Patrick and its Irish Catholic heritage.