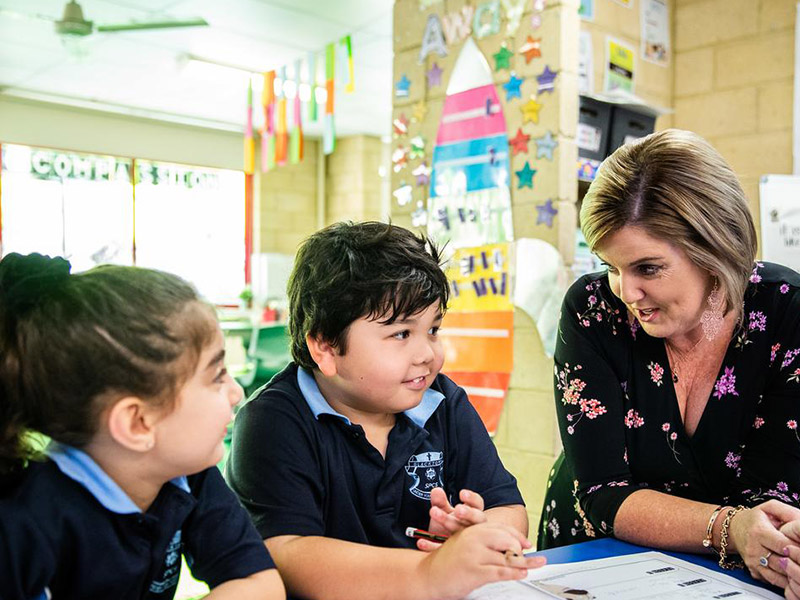 St Patrick's Primary School in Blacktown voted the best by the Blacktown public.
The Blacktown Advocate asked its readers to name the local teacher who goes above and beyond, motivates and supports students to be the best they can be. But in the end a whole cohort of teachers was voted the area's best.
The teachers at St Patrick's Primary Blacktown topped our poll and St Patrick's Primary Principal, Monica Fitzalan said it is the dedication and passion of staff to make a difference that makes them more than just a school.
"Being voted the best is a wonderful reflection on the dedication and passion for our staff to make a difference in the lives of all," said Monica Fitzalan.
"All the love we have poured into the community is celebrated and recognised from the parents and the wider community and that is so special.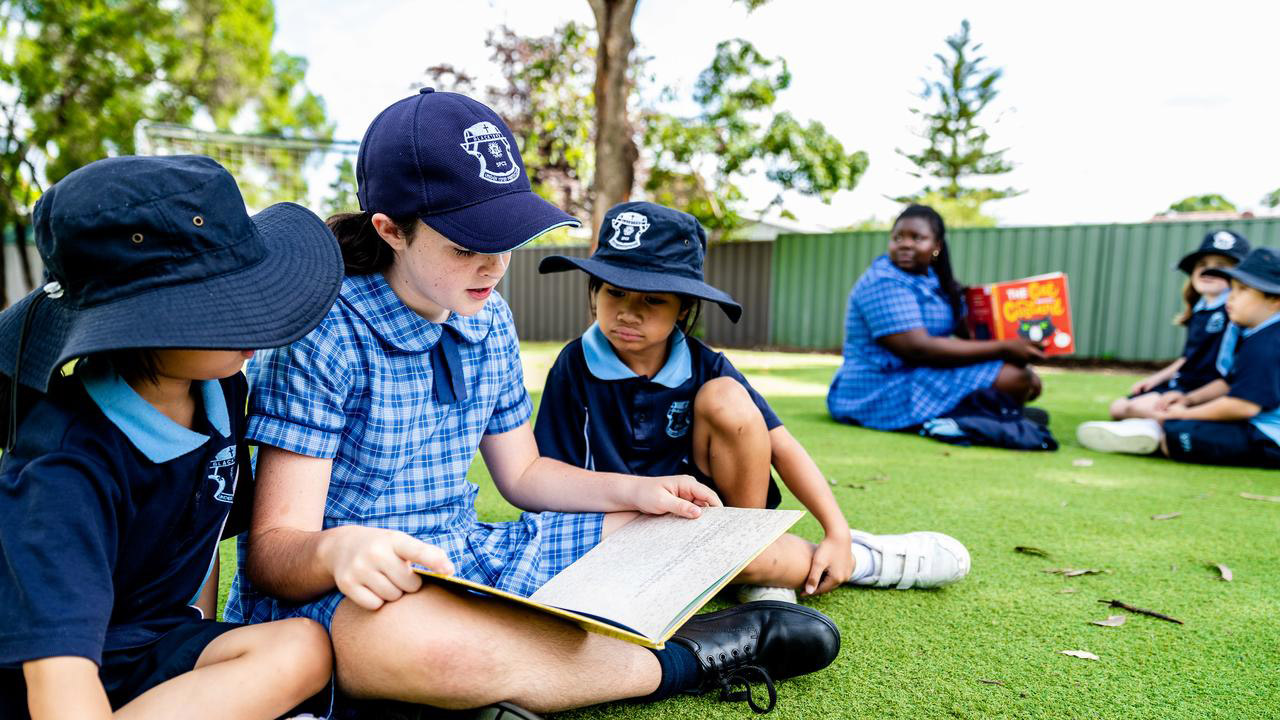 St Patrick's Primary School students reading outdoors.
"Our staff are down in the pit working with the students, challenging them with their learning to make them go from good to great.
"The underpinning thing is our staff love our Blacktown community and have such commitment to St Patrick's Primary School," she said.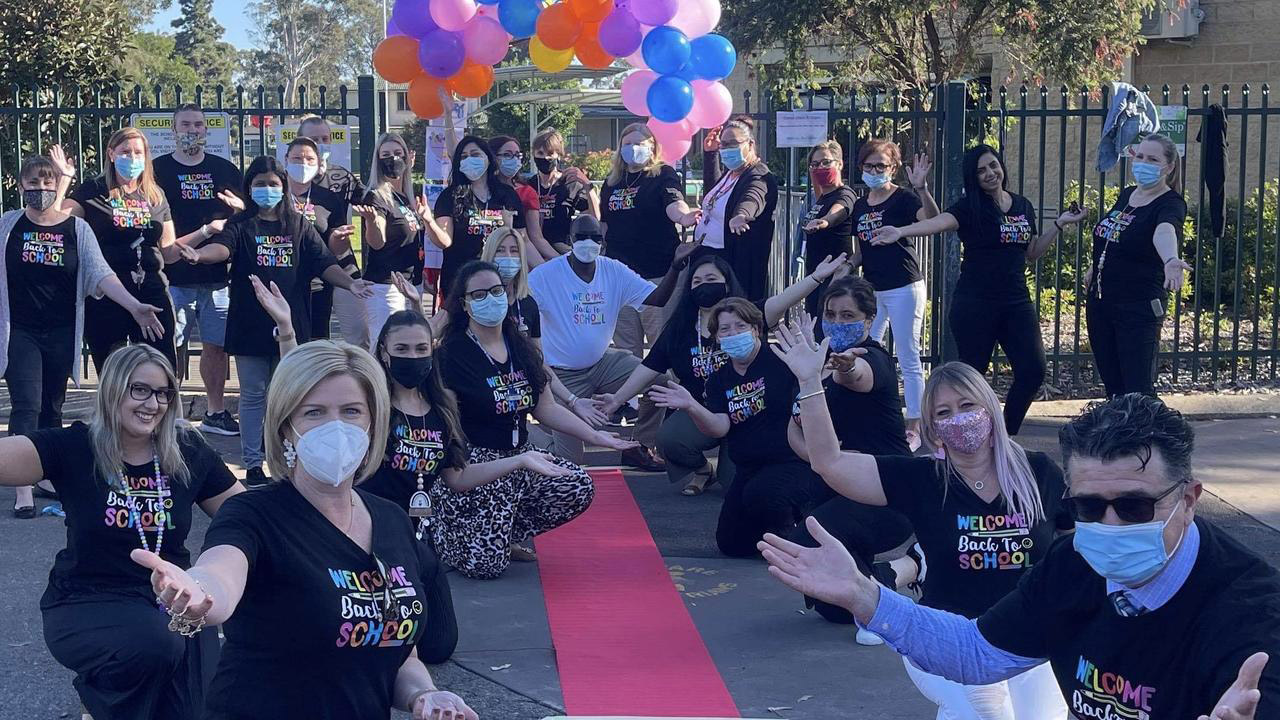 St Patrick's School in Blacktown welcome students back to school. Picture: Supplied
Monica Fitzalan is proud to be the leader of St Patrick's Primary School and said her teachers focus on celebrating all success, both big and small.
"We are very good at celebrating the successes and the small wins. Our teachers are hungry to learn and they pass this onto our students.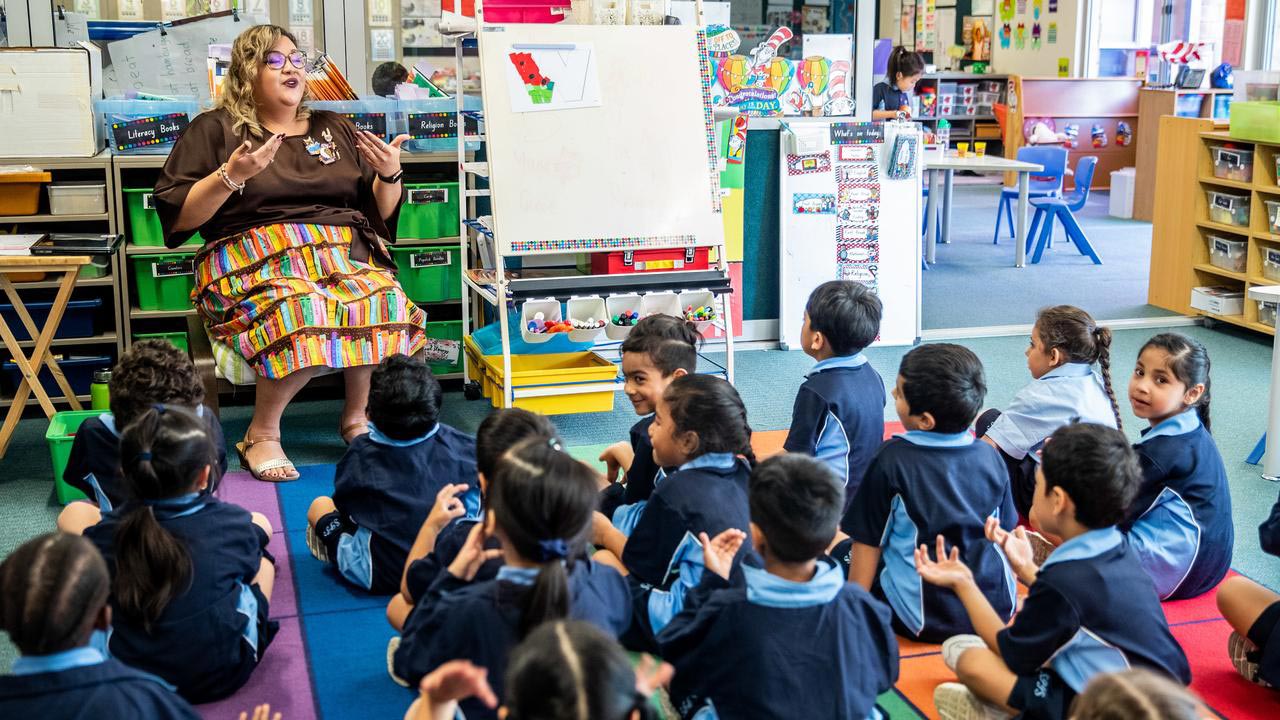 St Patrick's Primary School in Blacktown
"We really try to light a spark in children to be curious, to see the joy in life and we stand back, flame it and encourage them to let that spark grow so they can be the best that they can be.
"Our teachers are champions and an advocate for all. Teaching is a joy and you look for moments and times to celebrate and see the magic and joy in children. After all you have parents greatest treasure here on site so you have to look after them, see the greatness in them and celebrate them."