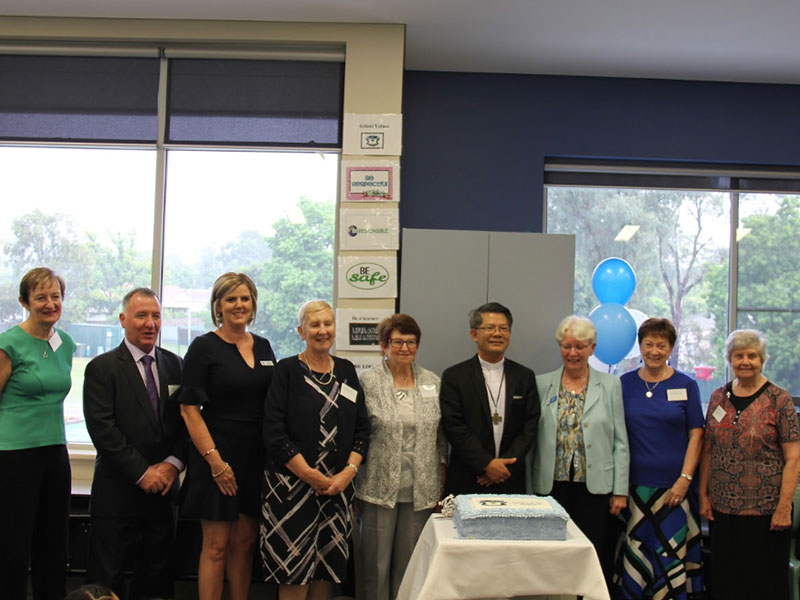 (Past and Present Principals, teachers and staff celebrated St Patrick's Primary, Blacktown 100th Birthday)
On Sunday, March 17, the community of St Patrick's Primary, Blacktown, gathered to celebrate the Centenary of their school.
Wet weather didn't dampen their spirits as hundreds of community members took part in a beautiful Mass celebrated by Bishop Vincent Long and Fr Reginaldo Lavilla. Past and present students, parents, principals and staff all gathered to pray, reminisce and share their memories.
School Principal Monica Fitzalan, said the school has had such an amazing journey to where it is today. "It was so lovely to see past and present students and staff reminiscing and enjoying their time together. The past and the present together brings about something magical! Congratulations to our wonderful community," Mrs Fitzalan said.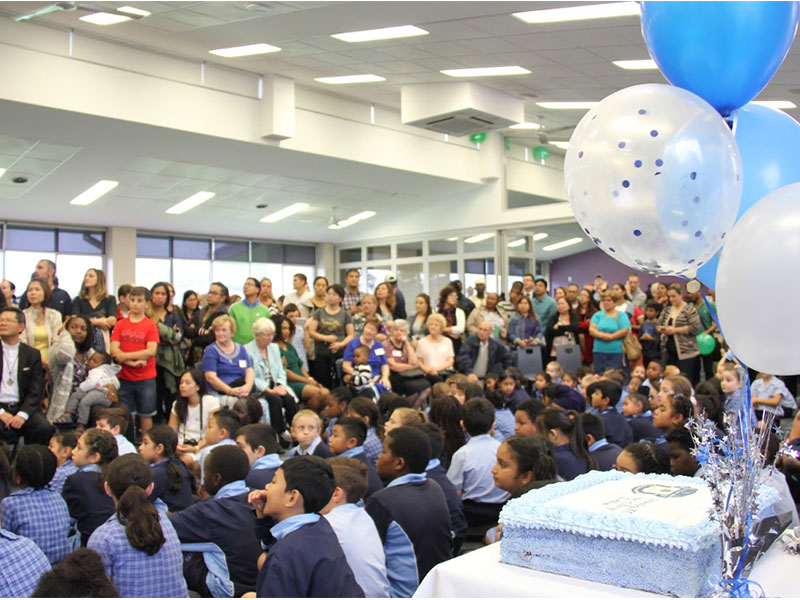 (Despite the rain, hundreds of community members flocked to St Patrick's Primary to join in on their Centenary celebrations)
Current School Captains Ryah Mokoia and Arjun Pillay were given the honour of cutting the beautiful birthday cake and help lead school tours. The day also featured some entertaining presentations from students, Irish dancing and a BBQ.
St Patrick's Primary Centenary celebrations will be remembered for a long time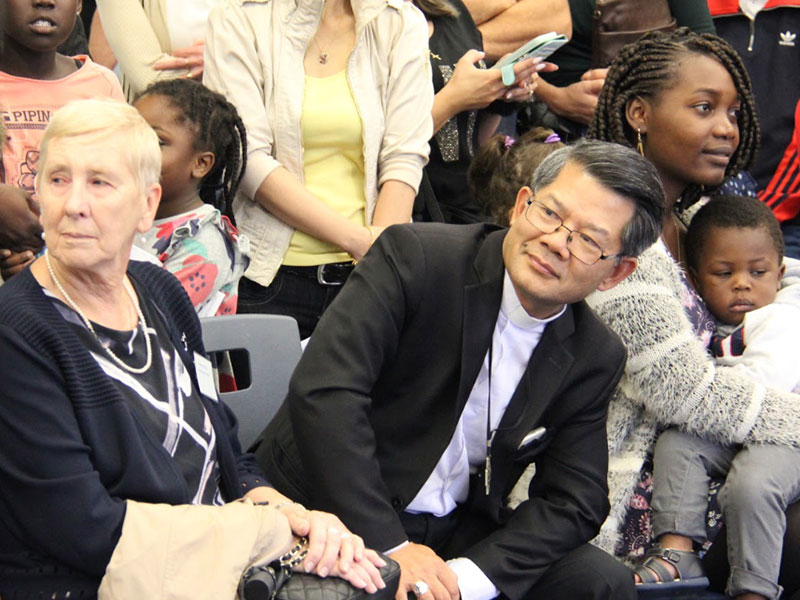 (Hundreds of community members took part in a beautiful Mass celebrated by Bishop Vincent Long and Fr Reginaldo Lavilla)